Shawnee Optical
Our board-certified eye doctors provide the highest quality of care performing everything from routine eye exams to diagnosing, treating, and managing eye diseases.
Find an Eye Doctor Near You
About Shawnee Optical
At Shawnee Optical our optometrists and eye care professionals have earned an excellent reputation over the last 35+ years for providing patients with the best eye care and service. We develop life-long relationships with patients and take a genuine interest in their eye health and care. The team at Shawnee Optical always takes the extra steps and time to ensure you receive thorough and complete care and service.

Give yourself the best eye care available. See for yourself the unmatched care and service Shawnee Optical offers. We will help you see the world like no one else can.
---
Meet the exceptional optometrists at our Shawnee Optical locations. Learn more about their expertise and commitment to your family's vision health.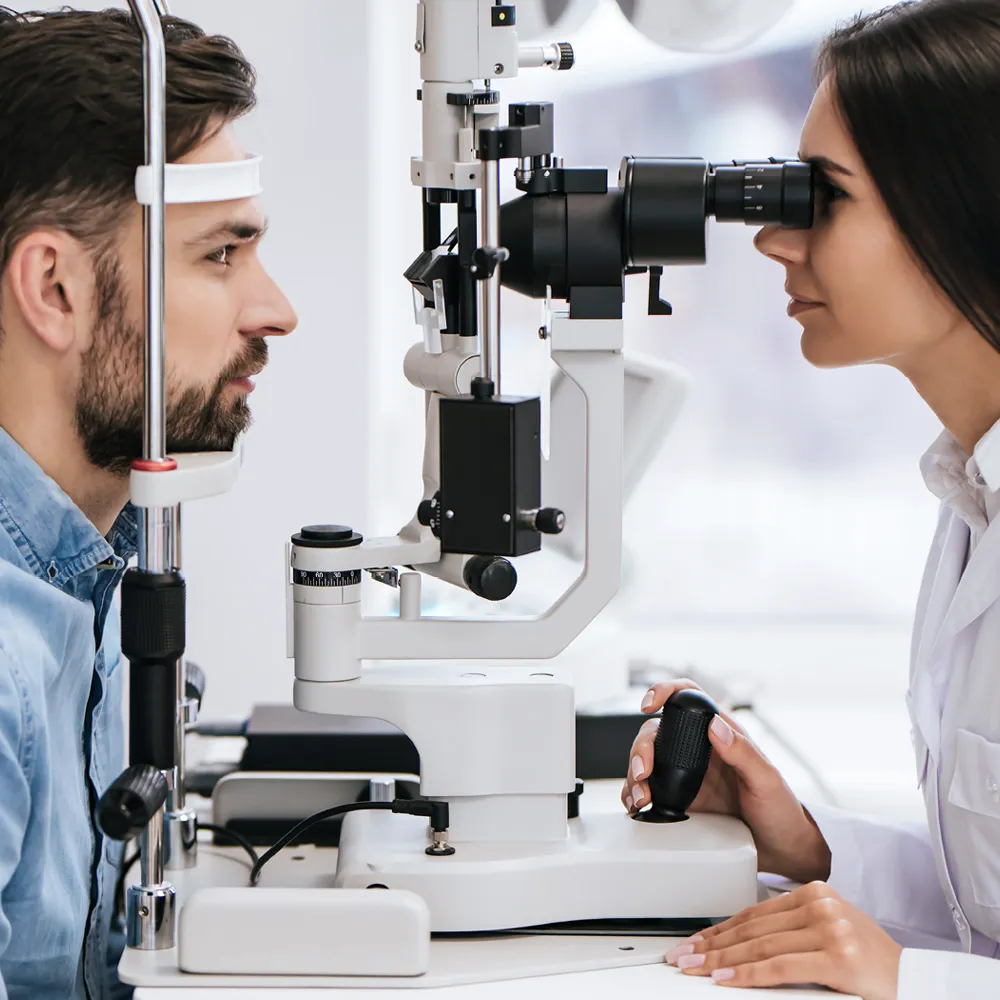 ---
Find an Eye Doctor Near You
At Shawnee Optical we believe in using the latest technologies to aid us in doing everything comprehensively—right down to your basic eye exam.